Cloud2 – GUI
Cloud2 is a powerful tool for processing different types of data. Cloud (to) can transform, process and evaluate data such as point clouds, vector fields, space curves, and meshes. In addition, it has a powerful renderer that allows stunning graphics (see slideshow).
Version 15.7.22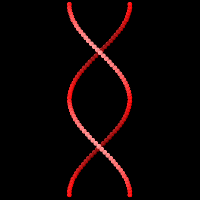 This program is owned by Heiko Stark. It can be used free of charge for non-commercial use. For the common citations in publications please use the following entry "Cloud2 software (Heiko Stark, Jena, Germany, URL: https://starkrats.de).
If you want to send me a bug report or have some suggestions about what future versions of 'cloud2' should support you can contact me either by email (bugs[@]starkrats[dot]de).